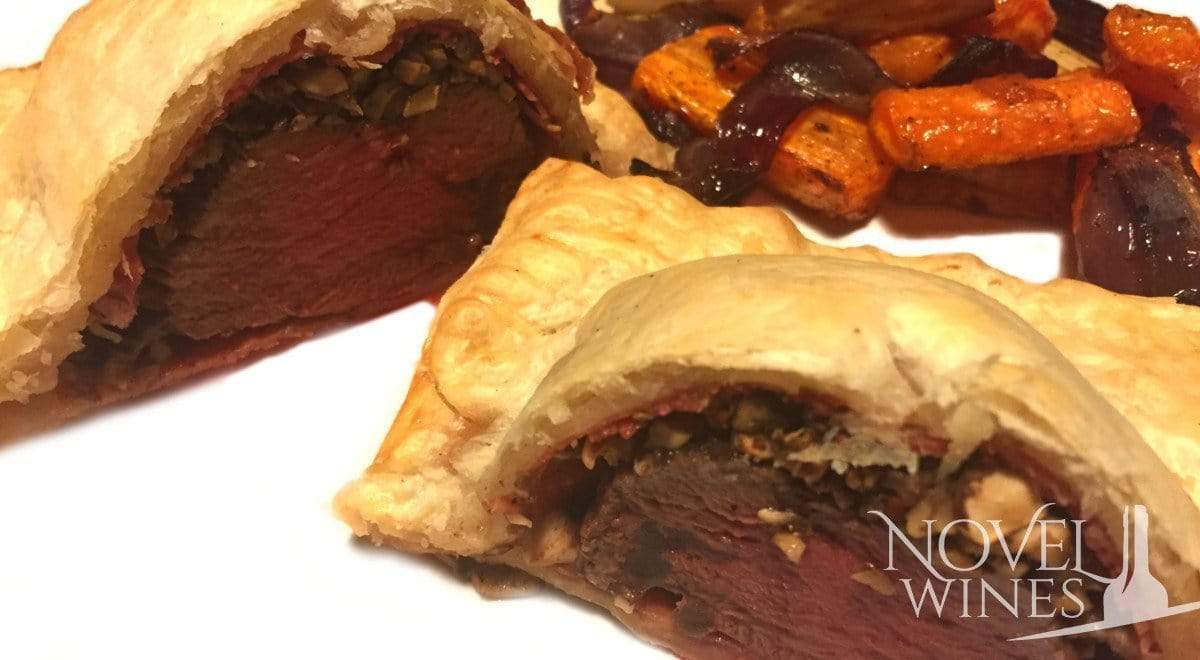 Miniature venison wellington
If you're looking for a food match to do justice to the quality of
Prima Donna Tannat
, then you ought to look at quality venison. The full bodied red loves the buttery puff pastry, earthy root veg and meatiness of this dish. A little softer and tender versus a Classic Beef Wellington, venison is a great option for a special treat or for the cool Autumn season.
Ingredients
Serves 2
2 venison steaks (approx. 100g each)
4 slices Parma or Serrano ham
100g chestnut mushrooms
1 tsp wholegrain mustard
1 pack pre-rolled puff pastry
2 tbsp milk
2 carrots
1 parsnip
1 small red onion
3 tbsp olive oil
2 sprigs thyme, leaves only
Method
Heat the oven to 200C/180C fan. Peel the carrots, parsnip and onion, chop them into large chunks, and toss them with the oil and thyme. Place in a roasting dish and roast for 45 minutes, turning halfway through.
Dice the mushrooms as finely as possible and cook for 10 minutes over a medium heat in a non-stick pan. Stir through the mustard, and set aside to cool.
Bring another pan to a high heat and generously season the venison. Fry for 30 seconds on each side, brown the edges and remove entirely from the heat.
Cut the pastry into four equal pieces, and place two to one side. Lay two slices of Parma ham in a cross shape on each of the other pastry pieces. Place a venison steak in the middle of each cross, and spoon the mushroom mixture equally across the top of the two steaks. Fold the ends of the ham over to form parcels. Lay the remaining two pastry squares over the top of the parcels, and crimp the pastry layers together. Trim away any excess, leaving a 1.5cm margin around the meat.
Carefully transfer the wellingtons to a non-stick baking tray, and make a small hole in the top of each for steam to escape. Brush with the milk and bake for 20 minutes, until golden brown. Rest for 5 minutes before serving with the vegetables.