Article: Introducing our new Ink Gin from Husk Distillers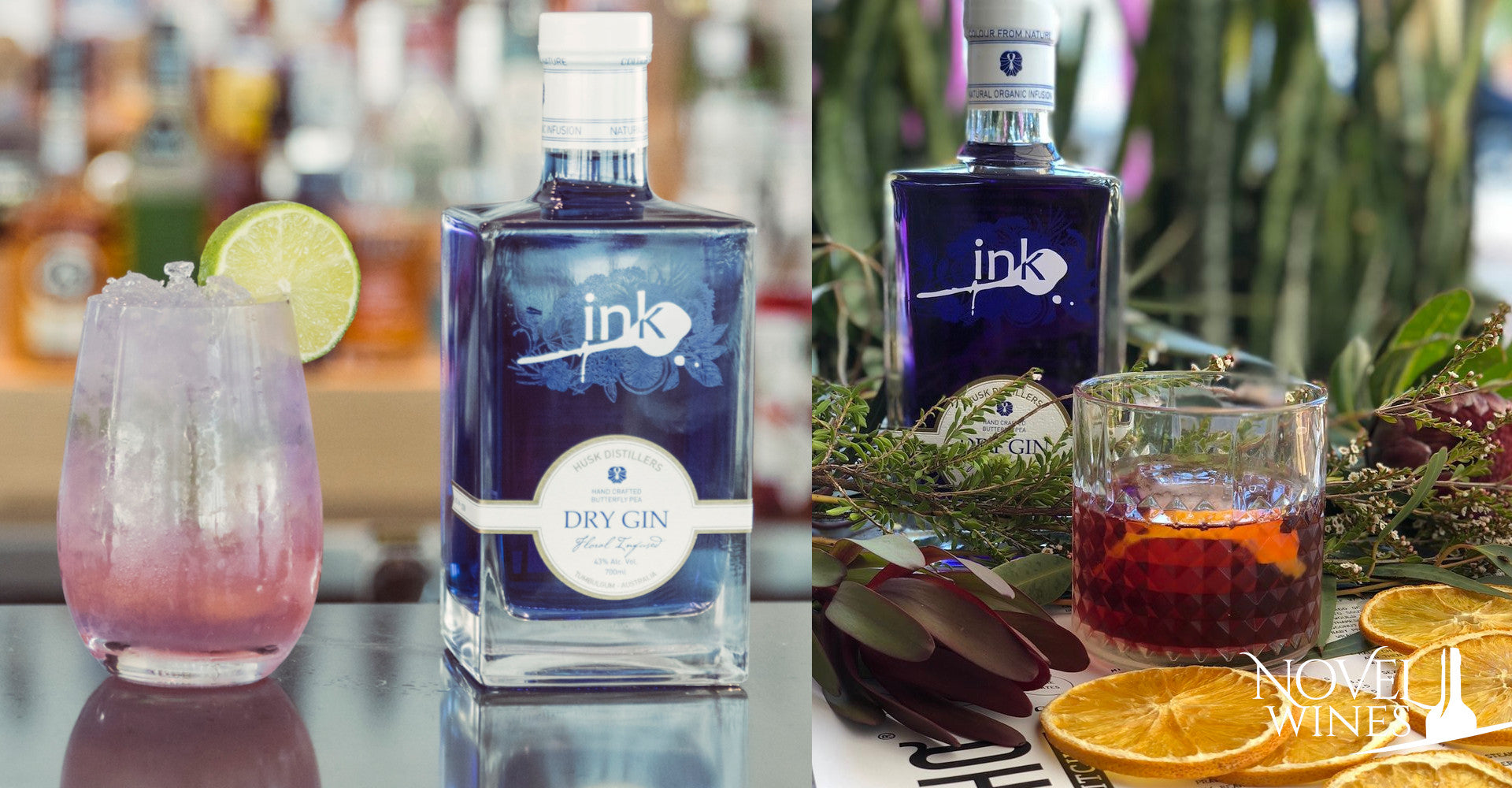 Introducing our new Ink Gin from Husk Distillers
Ben and Gyorgy are excited to introduce their newest gin, Ink by Husk Distillery in Australia. The beautiful, all-natural purple gin won hearts across the globe when Margot Robbie posted a snap on Instagram enjoying the delicious gin. 
A Truly Unique Gin: What's In Ink Gin?
Ink Gin is a premium dry gin made from 12 organic botanicals, a recipe distiller Paul Messenger took three years to master. Messenger initially discovered the natural colour-changer legume "Butterfly Pea" (Clitoria ternatea) in 2012 when travelling in Thailand. The exotic flower has the ability to naturally colour the gin to a deep violet blue, which turns a pale violet when mixed with tonic. 
The Butterfly Pea is added post-distillation through floral infusion, giving the stunning blue seen in the bottle. The magical change with your mixer happens because the flower is pH sensitive, meaning it changes colour when mixed with an acid, i.e. tonic water.
Juniper, as with all gins, leads the way on the botanical mix. It's backed up by floral tones from the native Australian bush tucker flower, lemon myrtle leaf, coriander seed, Tasmanian pepper berry and sun-dried sweet orange peel.
Ink Gin is distilled in hand-beaten copper pot stills at the Husk Plantation Distillery, where it is combined with Australian grain spirit and water from the volcanic rocks of the caldera that originally fell as rain.
On the nose and palate the gin delivers intense floral notes, a smooth body, peppercorn spice and warm notes of cardamom, liquorice and orange peel.
Available to buy from Novel Wines for £44.99. Buy it here.
-------
Ink Gin in the Press
"Ink gin is as distinctive in flavour as it is in colour. The change in colour is novel and gets the drink noticed but this gin would stand on its own and is a great addition to the flowering and innovative gin scene in Australia."
- The Gin Man (full review)
"Seriously tasty gin."
- Ginstagram (full review)
"A gin to really impress your friends."
- From the Gin Shelf (full review)