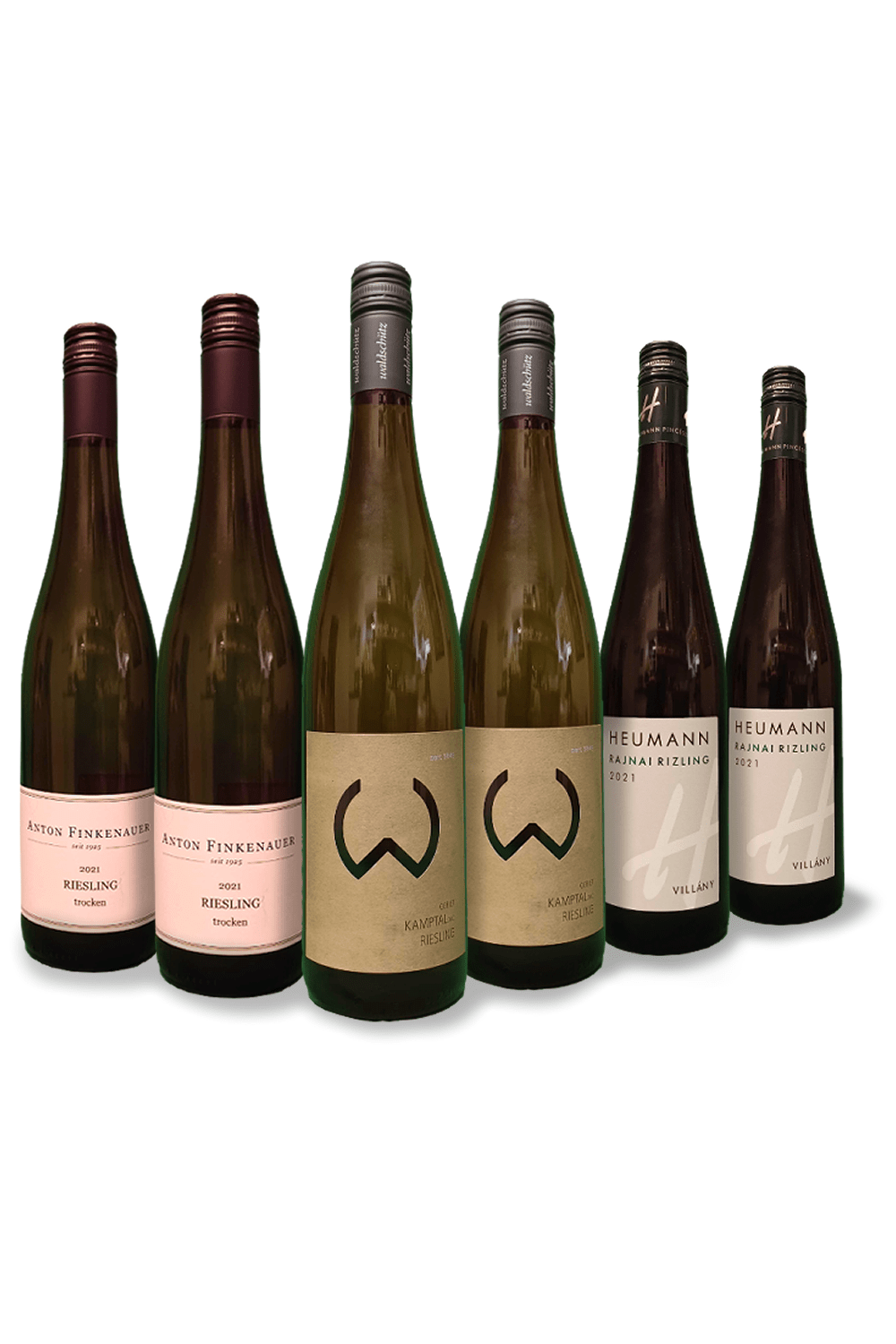 Our Deal On Dry European Rieslings - Six Bottle Mixed Case Offer
FREE UK DELIVERY
When you spend £75 or more.
Buy your Novel Wines with confidence.
The team at Novel Wines have worked hard to select every product for its quality, whatever the price. If you're not happy with a purchase then let us know and we'll make good on it. It's part of our Taste Guarantee.
A mixed case of dry Rieslings that any Riesling fan will love!
In this case you'll receive six white wines that show while Riesling from Germany is great, its not just Germany that makes great Rieslings.
We start in Germany with Anton Finkenauer's young and fruity, spritzy wine before hopping across the border to Austria for Waldschütz's Kamptal DAC Riesling. This is refreshingly lean with flavours of red apple, stone fruits and citrus. A very well-made, classic Riesling.
Last but not least, we've included the Rajnai Rizling from Hungary's Heumann which is different again from German and Austrian Rieslings as its much fruitier with an intense note of white peach, apricot, lime blossom, lemon citrus and zingy apple. Delicious! 
A perfect way to enjoy discovering all that dry Riesling offers. 
You'll receive:
2 x Anton Finkenauer Kreuznacher Riesling QbA Trocken 2021, Germany (RRP £11.99 each) A fresh, fruity and dry Riesling.
2 x Waldschütz Kamptal DAC Riesling 2021, Austria (RRP £17.99 each). Refreshing and dry Austrian Riesling with hints of fresh peach.
2 x Heumann Riesling (Rajnai Rizling) 2021, Hungary (RRP £18.99 each) A Riesling that oozes with stone fruits, lemon and green apple.
RRP £97.94 yours for £86.99.
Please note, the wines in this case are subject to availability. From time to time we may need to switch out one or two of the wines. We will always let you know prior to sending you the wine.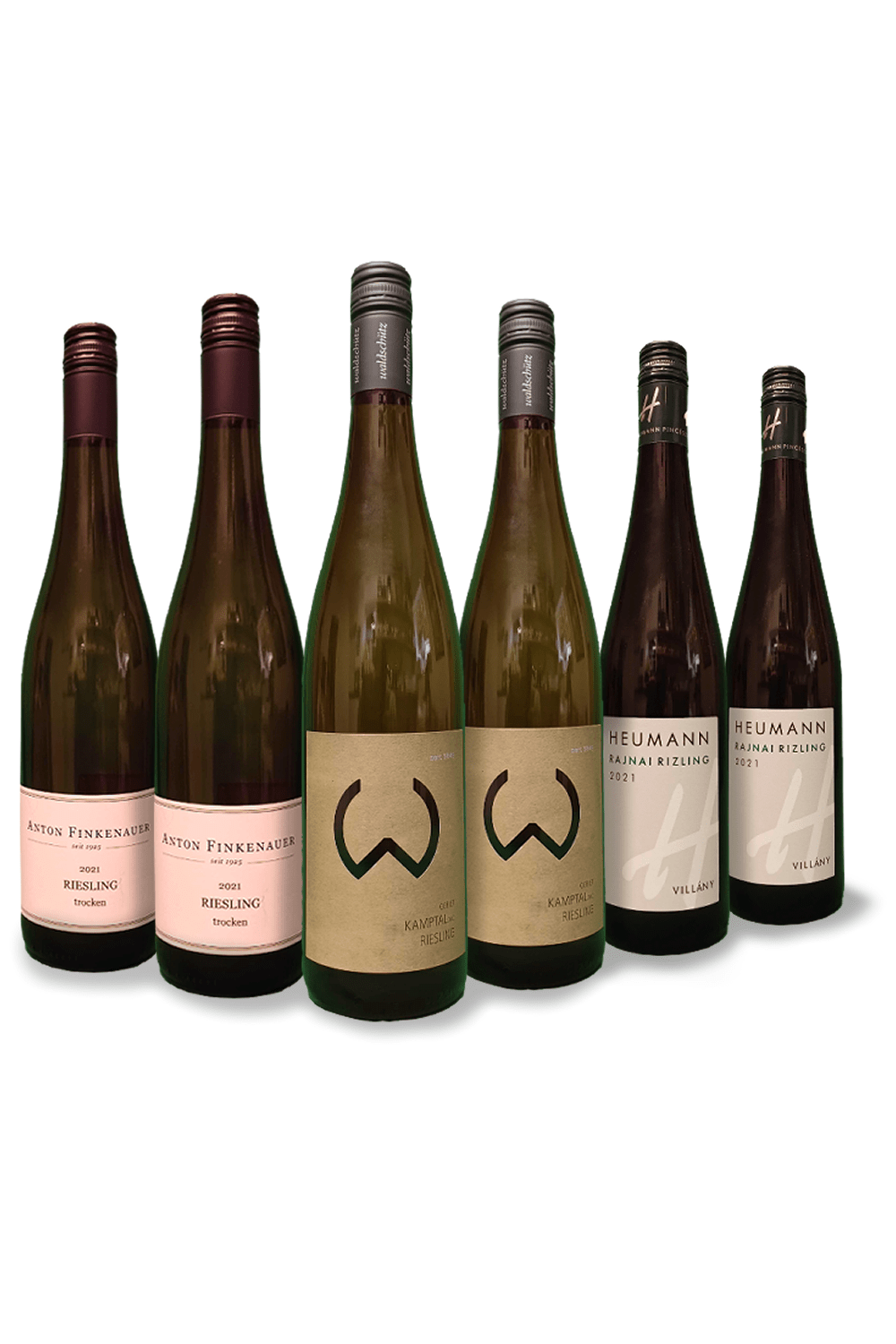 Our Deal On Dry European Rieslings - Six Bottle Mixed Case Offer
Sale price

£86.99
Regular price

£97.94
Choose options