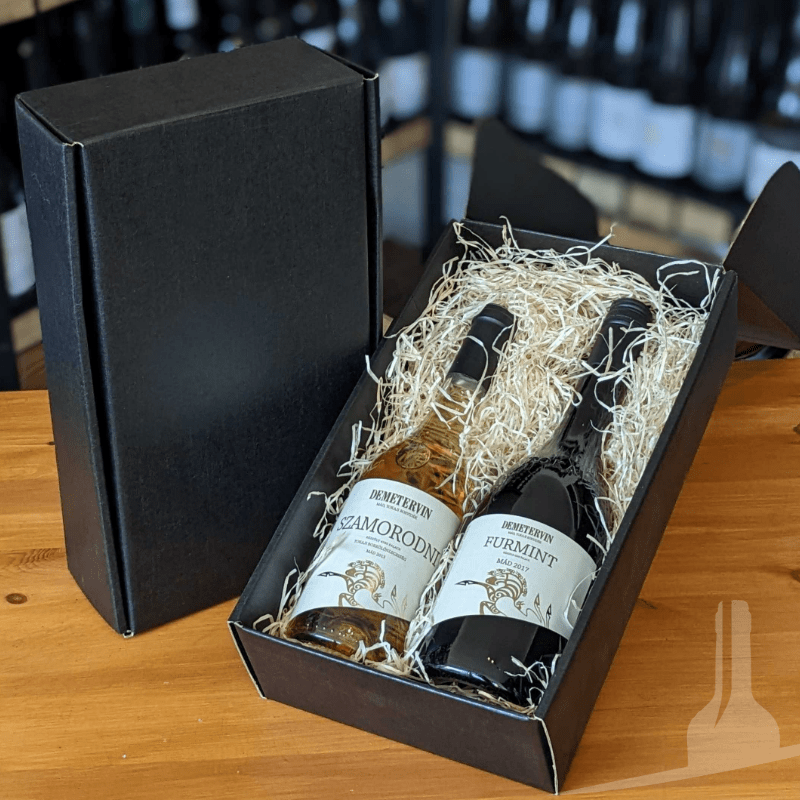 Gift Two Bottles | Best of Tokaj Wines Selection Gift Box | Demetervin Tokaj Wine Gift | Free and Fast Mailsafe UK Delivery
FREE UK DELIVERY
When you spend £75 or more.
Buy your Novel Wines with confidence.
The team at Novel Wines have worked hard to select every product for its quality, whatever the price. If you're not happy with a purchase then let us know and we'll make good on it. It's part of our Taste Guarantee.
Send the gift of great wine with this Tokaj wine selection box.
Two bottles of Tokaj Hungarian wine nestled in kiln dried wood wool and enclosed in a premium black card gift box. Sent in one of our mailsafe boxes to guarantee safe delivery.
You can also add a gift note to this order. Simply add it on your basket page, or email us with your order number and gift note here.
What's included?
Two excellent wines from winemaker Dr Endre Demeter.
1 bottle x Demetervin Estate Furmint. Dry Furmint sourced from some of the finest sites around the village of Mád in Tokaj. Grown on volcanic soils with an unrivalled intensity, this fresh and full-bodied white wine rivals even the finest Burgundy wines. The 2017 vintage is described by Endre as the "finest in three centuries" so this really is a special bottle of wine.
1 bottle x Demetervin Estate Tokaji Sweet Szamorodni. A wonderfully indulgent dessert wine from one of Tokaj's best winemakers. Made from Furmint grown in the iconic 2013 vintage, this special dessert wine is full of apricots, oranges, nuts, honey and red apple. The word "Szamorodni" means "as it comes" and refers to the bunch fermentation of both late harvest and aszu berries to make the wine.
FREE DELIVERY INCLUDED on all gift boxes to anywhere in the UK.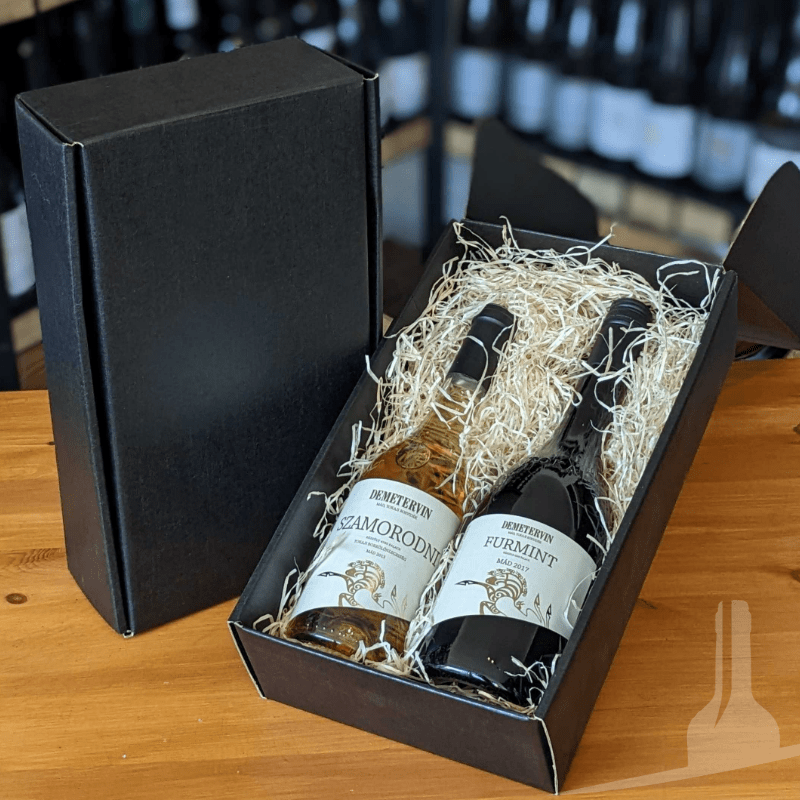 Gift Two Bottles | Best of Tokaj Wines Selection Gift Box | Demetervin Tokaj Wine Gift | Free and Fast Mailsafe UK Delivery
Sale price

£69.00
Regular price

£69.00
Choose options