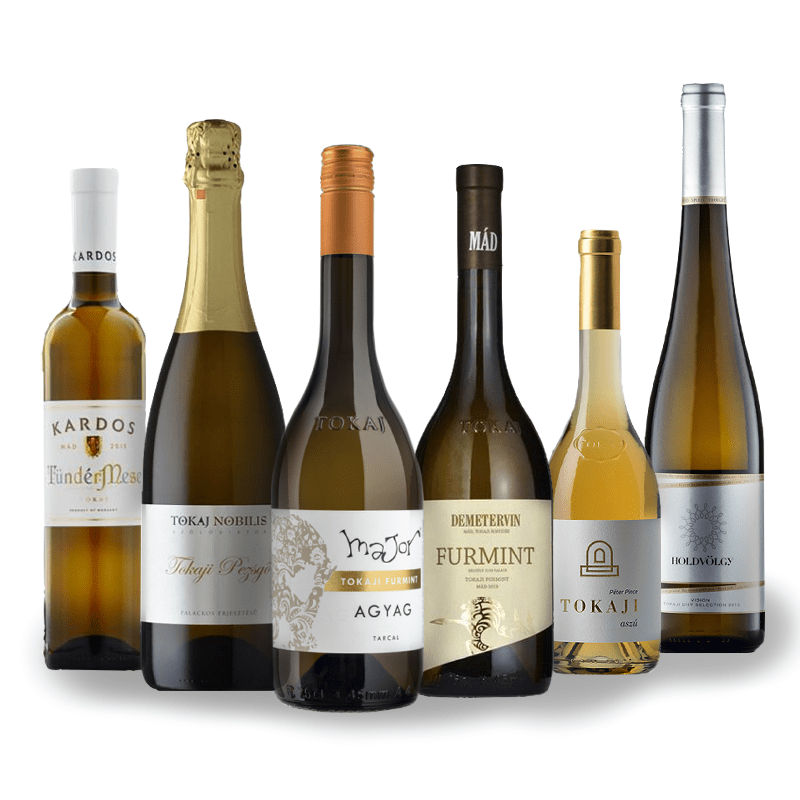 Luxury Furmint Sweet & Dry Case - Six Bottle Mixed Case Offer
FREE UK DELIVERY
When you spend £75 or more.
Buy your Novel Wines with confidence.
The team at Novel Wines have worked hard to select every product for its quality, whatever the price. If you're not happy with a purchase then let us know and we'll make good on it. It's part of our Taste Guarantee.
A wonderful collection featuring the very best of Tokaj! From the volcanic sparkling wine, through the benchmark dry furmints to the sweet nectar of Aszu, its one to savour!
With this case you'll experience the three great styles of wine Tokaj has to offer. The lovely traditional method sparkling retains high acidity and has a lot of orchard fruit. The outstanding dry furmints are a taste of luxury, full of complexity, minerality and notes of apple, pear, cedar and quince between them.
The two sweet wines are a luscious introduction to Tokaj dessert wines and a superior aszu. With notes of honey and fig and long-lasting citrus flavours, they are a perfect end to any good dinner.
You'll receive:

1 x Tokaj Nobilis Pezsgo Sparkling, Hungary (RRP £21.99). Traditional method sparkling from Tokaj made with 100% Furmint.
1 x Majoros Agyag Furmint, Hungary (RRP £17.79). Ripe and creamy Furmint bursting with stone fruits.
1 x Holdvölgy Tokaj Vision Furmint, Hungary (RRP £18.99). A new and exciting take on dry Tokaj blends with aromas of pear, cedar and quince.
1 x Demetervin Furmint , Hungary (RRP £28.99). A wonderfully complex white wine, from some of the finest sites in Tokaj!
1 x Peter Pince Aszú , Hungary (RRP £28.99). A real hedonistic aszú style, with a bubbling character, with wonderful luscious flavors!
1 x Kardos Tundermese "Fairytale", Hungary (RRP £15.99). The first wine Ben & Gyorgy bought for Novel Wines. It quickly became our customers' favourite dessert wine thanks to its fresh, fruity flavour
Total £132.74, compared to price of mixed case.

Please note, the wines in this case are subject to availability. From time to time we may need to switch out one or two of the wines. We will always let you know prior to sending you the wine.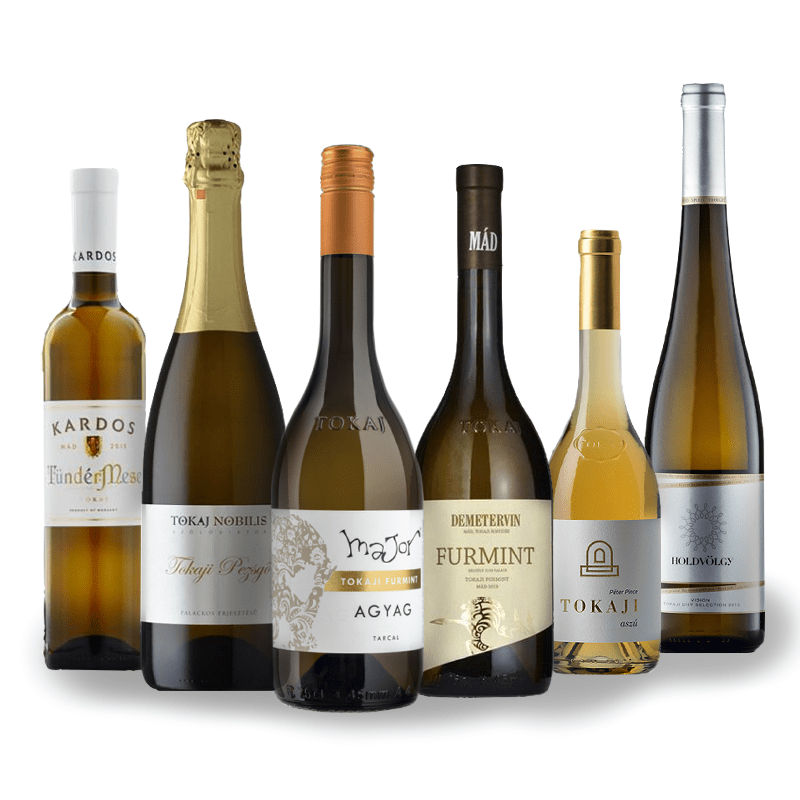 Luxury Furmint Sweet & Dry Case - Six Bottle Mixed Case Offer
Sale price

£118.99
Regular price

£132.74
Choose options