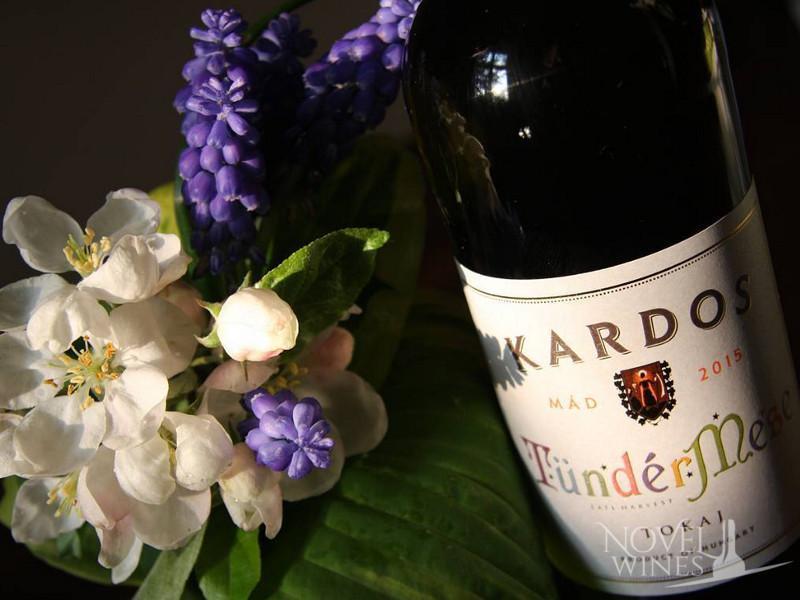 Tokaj: The Fairytale of Kardos
Tokaj is certainly famous for one thing: its legendary dessert wine.
Although many dry, high class and complex white wines are born on Tokaj's Premier and Grand Cru vineyards, it's the sweet wines many people remember. It's hard to forget these elegant, botrytised dessert wines called 'Aszu', which need Tokaj's special north east continental climate to succeed.
The misty early morning hours are followed by warm sunshine days, essential for the development of noble rot, which concentrates the grape and sweetens it. This leads to notes of raisin, sweet fruit and honey.
Harvest and wine-making methods required for these sweet wines are demanding. Everything must be picked by hand, which makes labour expensive, and minimum ageing requirements puts a great deal of pressure onto wineries. This can mean Tokaj wines are expensive but nonetheless worth their price and often savoured on special occasions.
Have you tried our famous dessert wine?
Thankfully we don't need to wait for the rare days to always enjoy Tokaj's amazing sweet wines. There is also a relatively young category, which can still provide beautiful complexity and trademark Tokaj terroir. They are lighter, fruitier and less sticky sweet in style, without so much restriction on wine-making methods or ageing.
As there is more freedom to produce wines outside of the Aszu restrictions, there is often a wide range of late harvest sweet styles you can enjoy and discover.
Our favourite – and many others' favourite if our tastings are anything to go by – is Gabor Kardos' Tundermese. Gabor chooses not to use oak barrels during fermentation and ageing, instead opting for stainless steel tanks to retain all the freshness and fruitiness. It is then bottled and laid down for 3-4 months before release.
Gabor Kardos Winemaker
The name, 'Tundermese', means 'Fairytale' in English and it is also a little play on words. The name was given after the wine-maker's daughter, Tunde. She was born in 2011 just as the first vintage of Gabor's wine was released.
2015's harvest is from the first growth vineyards from Tarcal and Mad villages, picked in the second week of November when the sugar concentration is already high in the grapes. These are usually fermented to around 90g/litre residual sugar and made from 70% Furmint, 25% Sargamuskatoly and 5% Zeta grapes.
The low sugar levels but superbly fresh winemaking leads to a lively, citrusy dessert wine with notes of apricot, quince and pear, supported by the good acids and Tokaj's well-known minerality.
It's best tasted alongside blue cheese, but it can be a great companion of fruity, creamy desserts such as panna cotta with passion fruit.
Of course, it can also be enjoyed as a dessert itself – an experience that could be described as 'sweet as a fairytale'…