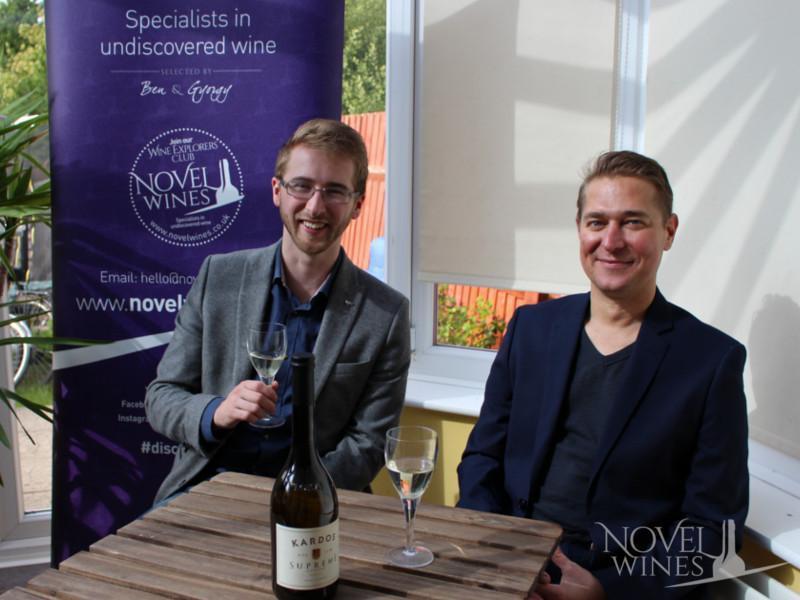 Novel Wines celebrates its first birthday
We're delighted to announce the celebratory Novel Wines Annual Tasting Party will take place on Saturday 23rd September 2017, from 17:00 – 22:00 at Hilton Bath City, Walcot Street.  We will showcase over 150 wines from all over the world from exciting markets such as Asia, Macedonia and Hungary, to name a few.
The occasion marks one year since the business was founded and we can't thank all our superb customers for their support. It's been excellent to see how excited everyone is about unique, quality wines.
Ben Franks, co-founder of Novel Wines commented "We host the Annual Party each year to introduce our unique wines to new customers and celebrate another year in business. It's a great way to make sure we're buying wines people love to drink. Every year the party inspires hundreds of wine lovers to drink different and explore wine from regions they've never tasted before. We also hope it will give people a few ideas for Christmas, which is only around the corner!"
Founded in September 2016 by award winning wine journalist Ben Franks and Hungarian wine importer, Gyorgy Zsiga, Novel Wines is an independent wine merchant designed to close the gap between small wine producers in remote regions and the UK consumer. 
Novel Wines discover and import unique wines from countries such as Japan, Thailand and Croatia and retail them online to UK customers as one-off purchases or subscription packages.  We are so excited to be inspiring customers with high quality, unusual and bespoke wines.    
Ben continued "I'm looking forward to giving the bruschetta supplied by local new Bath-based company Plenty a go. Martin Brown, who runs Plenty, has designed us a special menu for the evening. I'm also keen to see what people think of some of our rarer, limited edition wines which we only open to taste once a year at the Annual Party."
Novel Wines are committed to sharing the very best unique and undiscovered wines with UK consumers. 
Tickets are £30.00 per person and are available to buy here.