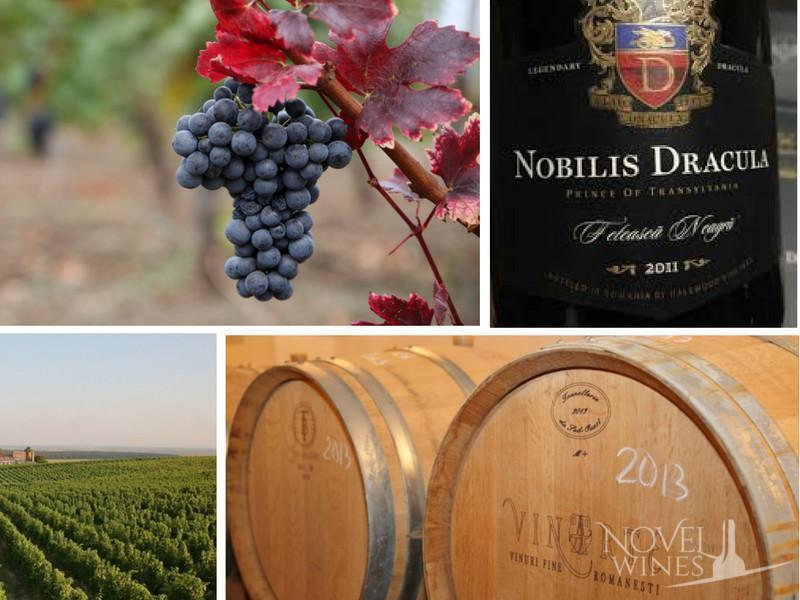 Introducing the Legendary Dracula Nobilis
I know Hallowe'en is already a distant memory, but the wines from Legendary Dracula (or Vinarte Winery if you know the producer) are so delicious to enjoy during the winter months that we just had to feature it as our new wine of the week. Especially the Nobilis.
The Nobilis is part of our limited edition range, which basically means there's a few and limited supply of the bottles here in the UK. Made from Feteasca Neagra, the Black Maiden grape, it's a firm, fruity red with deep bramble fruit, chocolate and cherry notes. It's like a deeper, darker relative of Pinot Noir; it has all that delightful acidity and poise but with a richness you rarely find in Pinot Noir – and it's a star with food.
Feteasca Neagra originated in Moldova but is now most-widely planted in Romania. Some of the best examples are planted in the wine appellation Dealu Mare, located in central south-east Romania. Here it's hot but with a cooling influence supplied by the mountainous Southern Carpathians.
It's from here that Vinarte sources the grapes for its Nobilis wine. While it's branded under Legendary Dracula in the United Kingdom, Vinarte is actually one of Romania's finest wineries. The Nobilis wine is aged in French oak barrels for 18 months to provide vanilla, chocolate and structure to the wine, while another year or so in bottle has allowed the tannins to soften.
That makes the 2013 vintage a really exciting bottle of wine to taste.
The legend of Nobilis Dracula:
The elders in Dealu Mare still recall a certain night, when all the villagers were called at the Landlord's castle and sent to find his daughter, who was missing. They searched for hours, but they couldn't find anything in the dark mist. She showed up at the gates in the morning, mumbling something about a tall, mysterious man who carried her from the castle alcove to the vineyard and whispered a seducing story in her ear all night long. Then he kissed her on the neck, and a drop of blood poured on the ground.
For three years after that night, the vineyard had no crop. When it finally did, the wine made from its grapes was darker and stronger than it used to be.
And, strangely, it was always cold. A genuine Romanian breed, every drop of this noble wine, Feteasca Neagra (Black Maiden), as the locals named it, carries the overwhelming power of Dracula, the mark of the vampire.
Buy a bottle of Nobilis Dracula today and taste the legend for yourself.