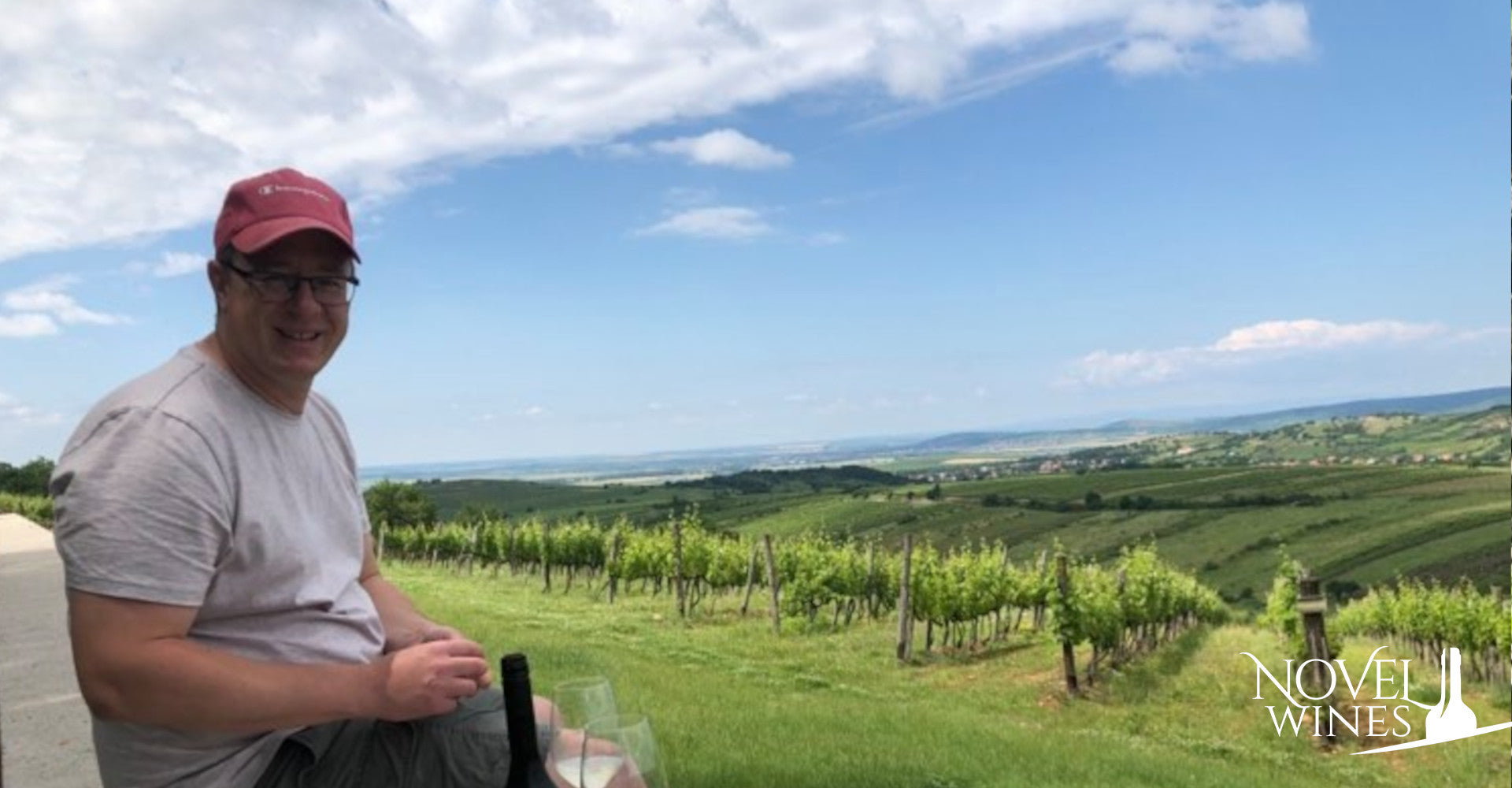 "The world of wine is changing rapidly, but we are ready" – Meet Laszlo Szilagyi, Award-Winning Winemaker at Gizella Wines, Furmint February 2021
We weren't the first people to discover Gizella wines for the UK market, but as soon as we had tasted them, we knew we would love to work with Laszlo Szilagyi and his wines.
Gizella Pince is Laszlo and his family's uncompromising take on Tokaj wines, focusing on making the very best quality wines from this diverse terroir in north-east Hungary. Laszlo is innovative in the true sense of the world, crafting his wines from healthy grapes grown across Tokaj's volcanic soils in response to what the market demands. He's also bottling some stunning, limited edition single vineyard Grand Cru examples as well, that have put his name down as one of Tokaj's best.
'I wanted to be a basketball player as a kid,' Laszlo says when I ask him why he became a winemaker. 'Later I went to the Agricultural University, while my grandparents had a cellar in Tokaj. It was their cellar that motivated me to become a winemaker, and I was able to manage my own business from the very beginning.'
Tokaj was the place to make wine for Laszlo because of his grandparents and, for Laszlo, planting a vineyard is about creating something for a future generation.
'My grandparents chose Tokaj. My job was to go and develop the winery. Our family have always showed respect to the land we make our living from, and to plant new vineyards you need to be in the state of mind that what you are doing is not for you, but for the next generation.'

Gyorgy, our buyer, shares a glass or two with Laszlo Szilagyi from Gizella
After taking on his own wine business, Gizella started making for a name for himself. In 2016, his 2015 Barát Single Vineyard Harslevelu was named one of the Top 100 Hungarian wines.
'That was probably the best moment for me so far. I felt my winemaking career was appreciated and respected, and it was great to win it with the Harslevelu grape on that special Barát parcel on Tokaj Hill.'
Since then, Gizella has enjoyed what Laszlo calls a trio of outstanding vintages in 2017, 2018 and 2019, producing some incredible sweet wines. However, by 2020, things were much more of a challenge.
'There was too much rain and it was a cold vintage. 2020 will offer nice dry wines and a small series of single vineyard expressions, but there won't be any sweet wines.
'How could I call 2020 outstanding in Tokaj if there is no sweet wine? Luckily we have enough stock because the previous years were so outstanding.'
Laszlo is using less oak in his wines these days, reserving oak maturation for his big and broad wines like the single vineyard Bomboly Furmint. Instead his other wines are fresher and more mineral in style, evoking the volcanic soils their grown through Furmint's trademark acidity and Harslevelu's more delicate honeysuckle aromas.
'The world of wine I changing rapidly fast. One of our best qualities is the ability to be ready to make changes in how we look after our grapes in the winery, and respond to customer needs and up-to-date research.'
It's this mentality to innovate – without sacrificing quality – that makes Gizella one of Tokaj's most exciting wineries.
Taste Gizella's wines from Tokaj
The best place to start with Gizella is in his Estate blend, which takes Furmint and Harslevelu from eight different vineyards in Tokaj - Barát, Szil-völgy, Bige, Deák, Lestár, Bajusz, Kastély and Bomboly. This is an unoaked and pure style of dry white wine, full of orchard fruit, peaches and linden flowers. Marvellous with lemon-roasted chicken, shellfish or stuffed bell peppers.
There are two Furmint-dominant wines; the first is his Gizella Furmint (which actually has 14% Harslevelu blended in), which is 90% stainless steel and 10% new oak. It's a fruitier, more voluptuous example of Tokaj with very ripe pear and a hint of honey. It's an amazing partner with Applewood cheddar or risottos.
The other Furmint is the aforementioned Bomboly Single Vineyard Furmint, which is rich and broad. Matured half in oak barrel and half in stainless steel, it has more of those buttery notes and tones of vanilla spice. Try it with lightly spiced pork belly or pasta bake.
We also sell that delicious Barat Single Vineyard Harslevelu. This oilier textured grape brings ripe tropical fruit, sweet citrus and bittersweet grapefruit over a spicy, honeyed backbone. It has a long, moreish finish, and pairs so well with veal, chicken pie and mustard mash, or fresh mussels.
Finally, watch this space as before long we will be introducing some of Laszlo's absolutely incredible sweet wines. Quantities will be limited, so get them while you can!
---
Written by our buyer, Ben Franks