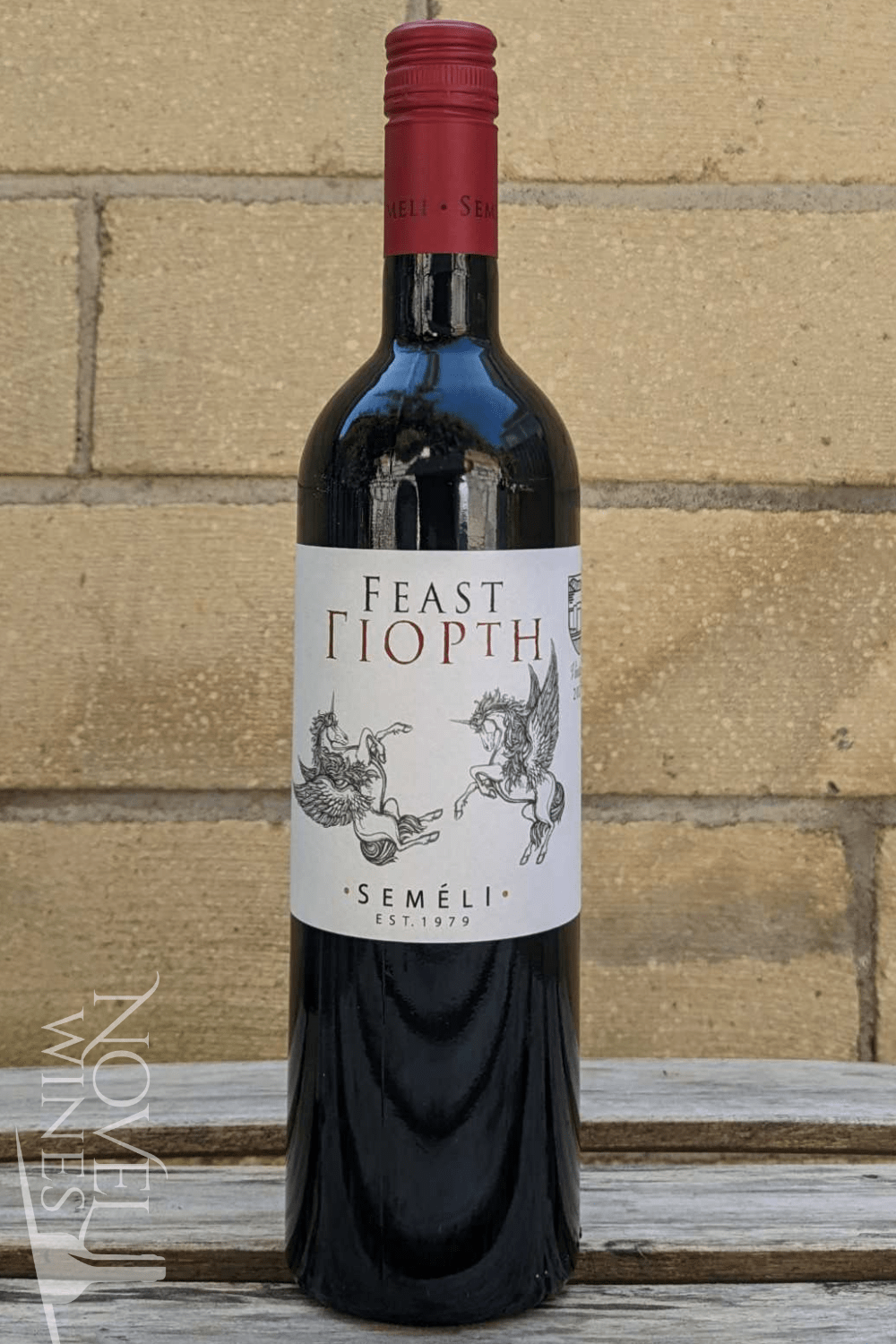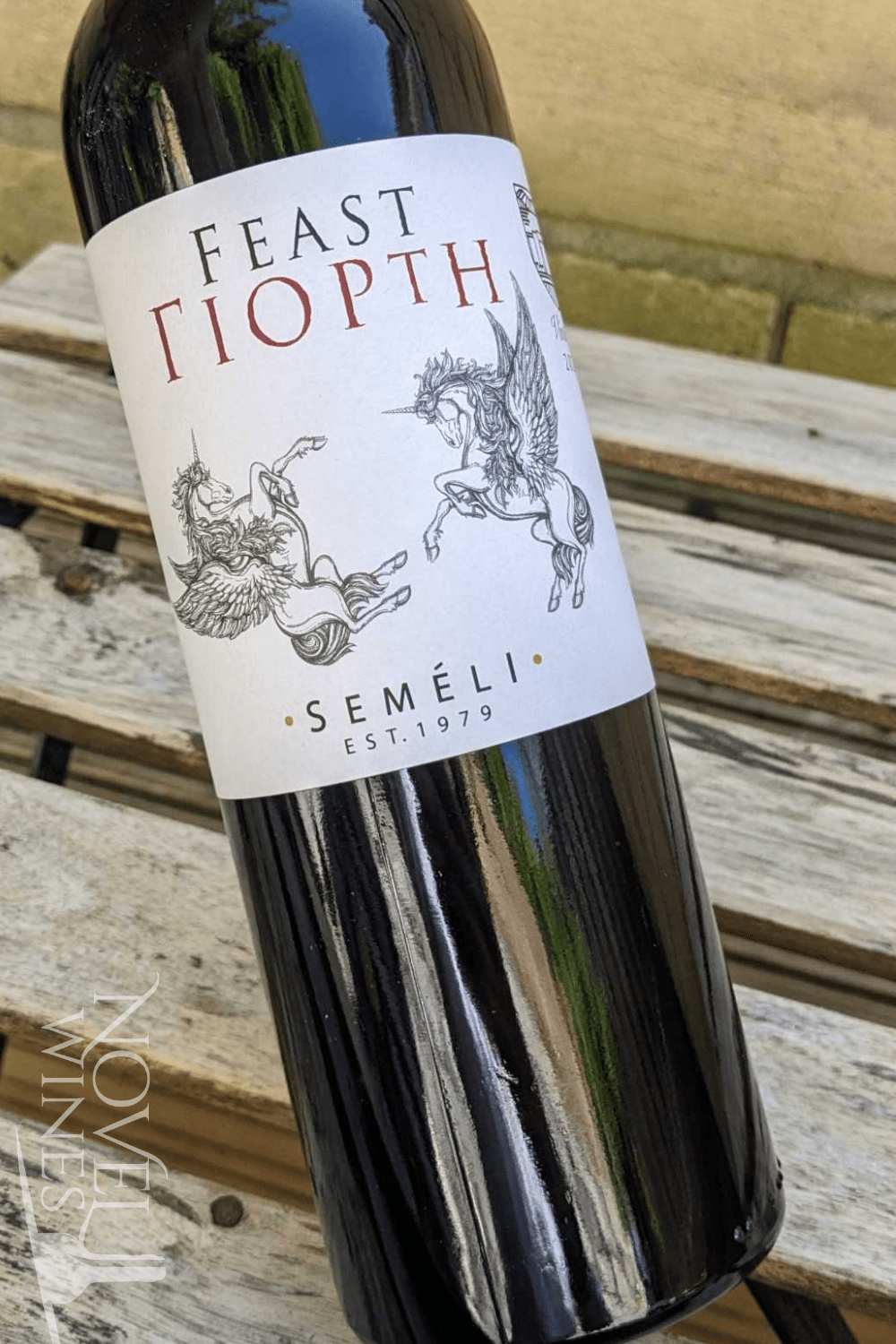 Semeli Feast Red Agiorgitiko 2022, Greece
FREE UK DELIVERY
When you spend £75 or more.
Buy your Novel Wines with confidence.
The team at Novel Wines have worked hard to select every product for its quality, whatever the price. If you're not happy with a purchase then let us know and we'll make good on it. It's part of our Taste Guarantee.
Smooth, medium bodied Mediterranean wine full of fresh red fruits.
Semeli Feast Red is a medium bodied dry red wine from Peloponnese, Greece. It is 100% Agiorgitiko with 13.0% abv.
✓ Suitable for Vegans.
You'll like this if you like... Pinot Noir, Beaujolais or Rioja Joven.
Youthful, ruby-coloured red wine made from local variety Agiorgitiko (pronounced Ah-gee-or-gee-tee-ko). Created by Leonadis Nassiakos, this is an easy-drinking red wine that can be enjoyed lightly chilled. The ruby-red wine is intensely perfumed with a soft, plummy palate and notes of red cherries with a juicy finish and velvet tannins.
Semeli's Feast Red features in our our Great Value Mediterranean Case. Buy it here.
About Semeli | Grapes Dictionary
Food pairing
Pairs beautifully with: Pasta with rich tomato sauce, cured meats (especially ham), lamb kofta and Greek salad, or try with falafel. 
Cheese pairing: Tunworth, Reblochon or hard goat's cheese.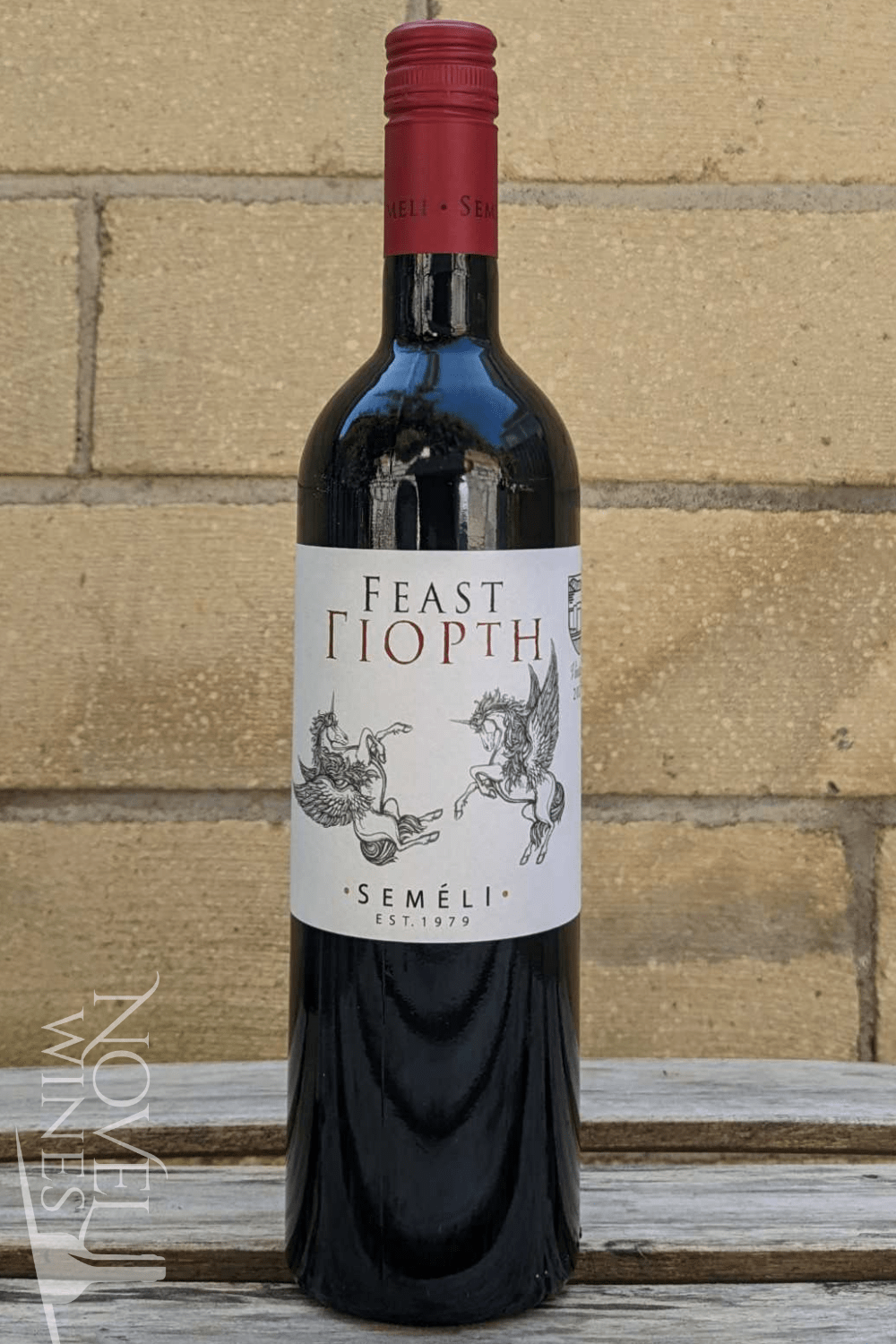 Semeli Feast Red Agiorgitiko 2022, Greece
Sale price

£12.99
Regular price

£12.99
Choose options