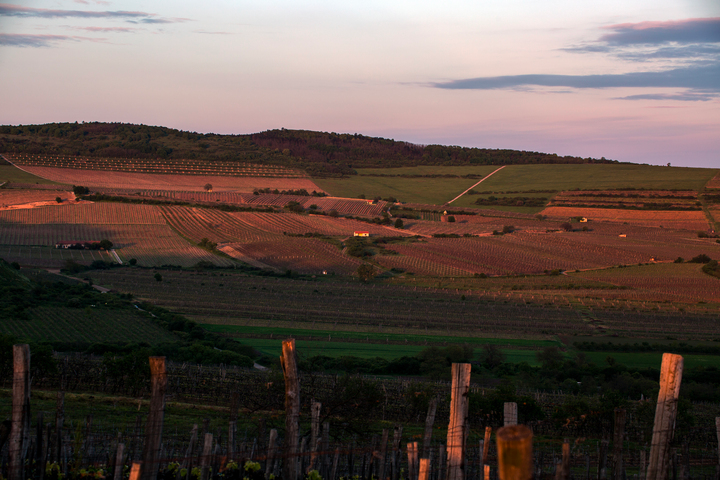 Mad about Furmint - An introduction to Hungary's most popular Grape
As part of our Furmint February celebrations we want to help you get to know Furmint's homeland of Tokaj, and how its unique location and storied history contributes to making the wine we enjoy today. 
Tokaj is Hungary's most renowned and historic wine region, its one of the world's oldest protected designations of origin and a UNESCO World Heritage site. Throughout its history, Tokaj was best known for its sweet wines but today they are well on their way to producing some of central Europe's finest dry white wines.
Perhaps the finest style of Tokaj wine is aszú. Aszú, a sweet wine made from botrytised grapes, used to be the most expensive wine in the world. Enjoyed by royalty around the globe, the sweet nectar is made from grapes that are naturally susceptible to noble rot thanks to the long warm autumns and the mists that rise from the River Bodrog. 
In the last few decades, as sweet Tokaj wine has faced growing international competition, savvy producers have increasingly switched to making dry whites and its these wines, mainly Furmints but also Harslevelus, that highlight Tokaj's diverse and exciting volcanic terroir. 
Millions of years ago, Tokaj lay under the Pannonian Sea where undersea seismic activity caused formations of volcanic rock and these millennium old soils have created a diverse range of topography that contribute intriguing characteristics to Furmints. 
This unique landscape was awarded the world's first vineyard classification system in 1737, bestowed by royal charter. Mád is the most famous village within the Tokaj appellation and its western rolling hills are home to some of the top vineyards like Úrágya (lord's bed), Király (king's hill) and Szepsy. 
Tokaj also produces some lovely traditional method sparkling wines from Furmint. These wines retain high acidity and has a lot of orchard fruit that is not too dissimilar from Chardonnay's characteristics, which you'll love if you're a Blanc de Blancs fan.
Its not hyperbole to say that the winemakers who built this dry revolution in Tokaj are geniuses. István Szepsy was the founder of modern Furmints and made the reputation for the Tokaj region on the world stage in the early 2000s. 
Continuing the tradition of a laser focus on quality and expression of place, new wave winemakers like Dr Endre Demeter are creating some outstanding expressions today. Demeter, who continues his family's Demetervin vineyard, has recently celebrated his Úrágya vines' 100th birthday.
Another name to look out for in Tokaj, László Szilágyi is making some outstanding Bomboly Furmint at his Gizella winery. The Bomboly vineyard produces some of the finest, richest Furmint wines we've tasted. Well worth trying to experience another side of Furmint that is particularly intense and characterful. 
Finally, if you're now looking to jump into Furmint but not sure where to start then you can't go wrong with Gabor Kardos, who is making beautiful Furmint from his estate in Mad. With a focus on creating late harvest dessert wines and dry white wines of great character there is something to please everyone. 
Three from Tokaj: 
The original: Istvan Szepsy Estate Furmint 2018 (£34.99)
The new wave: Demetervin Furmint 2017 (£28.99) 
The sweet to know: Kardos Tundermese "Fairytale" Tokaji 2018 (£15.99)