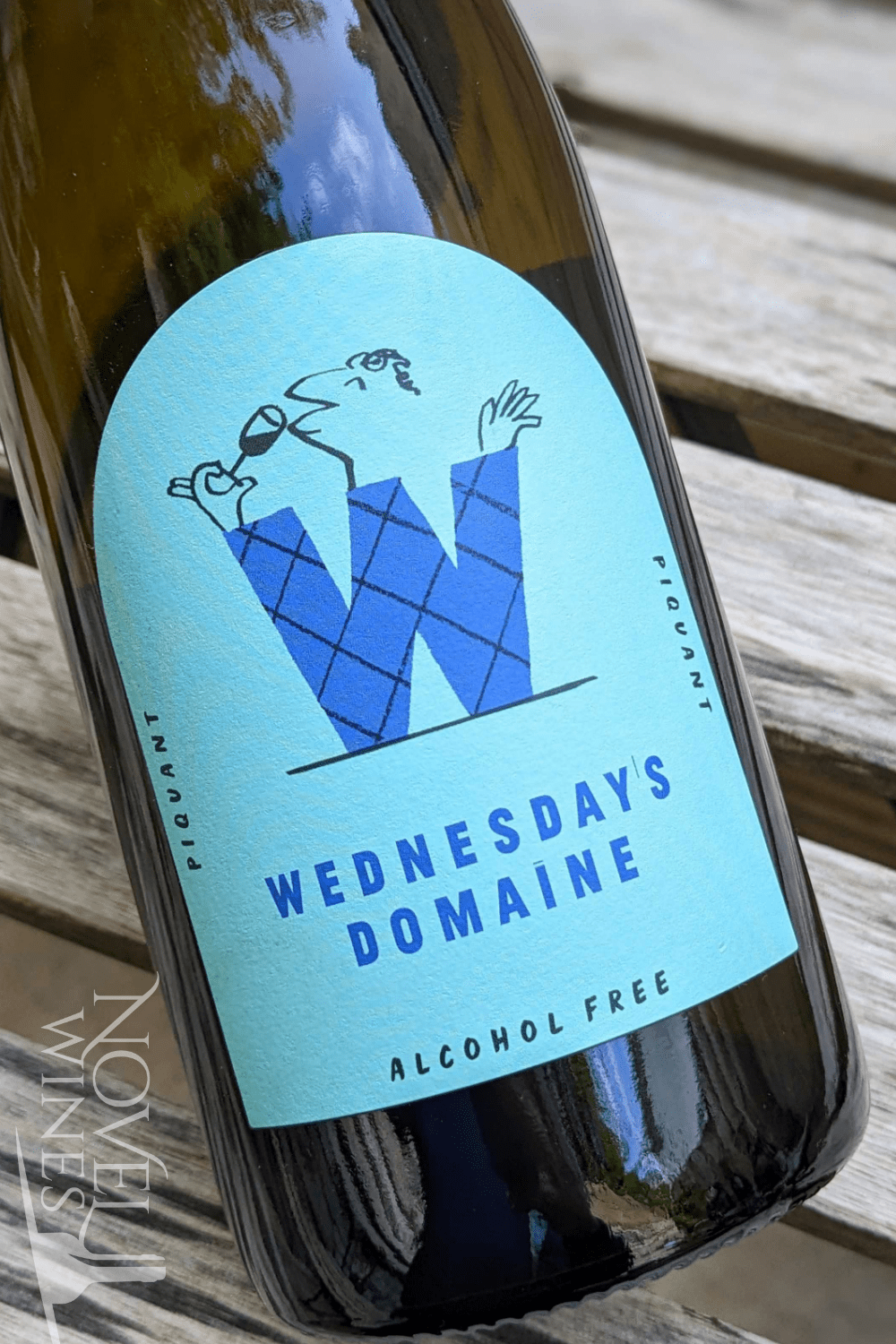 Wednesday's Domaine Piquant Non-Alcoholic White, England
FREE UK DELIVERY
When you spend £75 or more.
Buy your Novel Wines with confidence.
The team at Novel Wines have worked hard to select every product for its quality, whatever the price. If you're not happy with a purchase then let us know and we'll make good on it. It's part of our Taste Guarantee.
A non-alcoholic wine we actually believe in! Crisp, clean and perfectly balanced.
Wednesday's Domaine Piquant is a non-alcoholic wine made in London, England with grapes from La Mancha, Spain. 100% de-alcoholised Airen Blanco. 0.5% ABV 
✓ Suitable for Vegetarian.
You'll like this if you like... Chenin Blanc, White Riojas, waking up feeling fresh.
We've tasted a lot of non-alcoholic wine to find something worthy of the Novel Wines shelf with Wednesday's Domaine we've finally succeeded.
Wednesday's take de-alcoholised Airen Blanco from Spain and blend the wine with natural flavours and other elements to maintain the body, flavours, aromas and complexity often lost when alcohol is removed.
Expect bright and juicy fruitiness that is well balanced by a subtle sweetness and a hint of minerality. The finish is clean and refreshing, with a lingering citrus zest note.
Perfect whether you're meeting a friend after work, settling onto the sofa after the kids have gone to bed or just looking for something different
About Wednesday's Domaine | Grapes Dictionary
Food pairing
Pairs beautifully with: Goats cheese salads, grilled Hake with white beans, early morning runs. 
Cheese pairing: Goat's cheese, or Cheddar.
Choose options