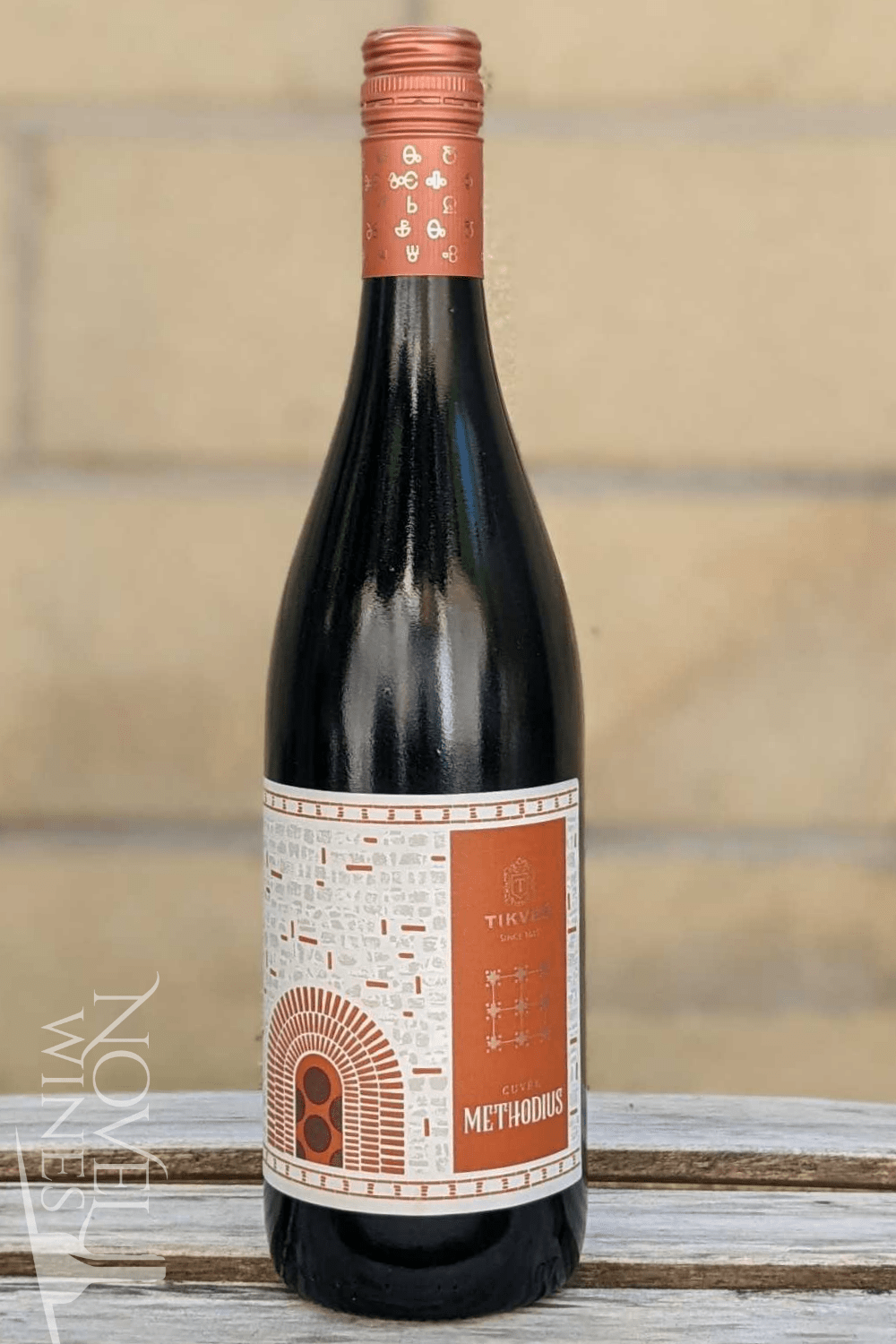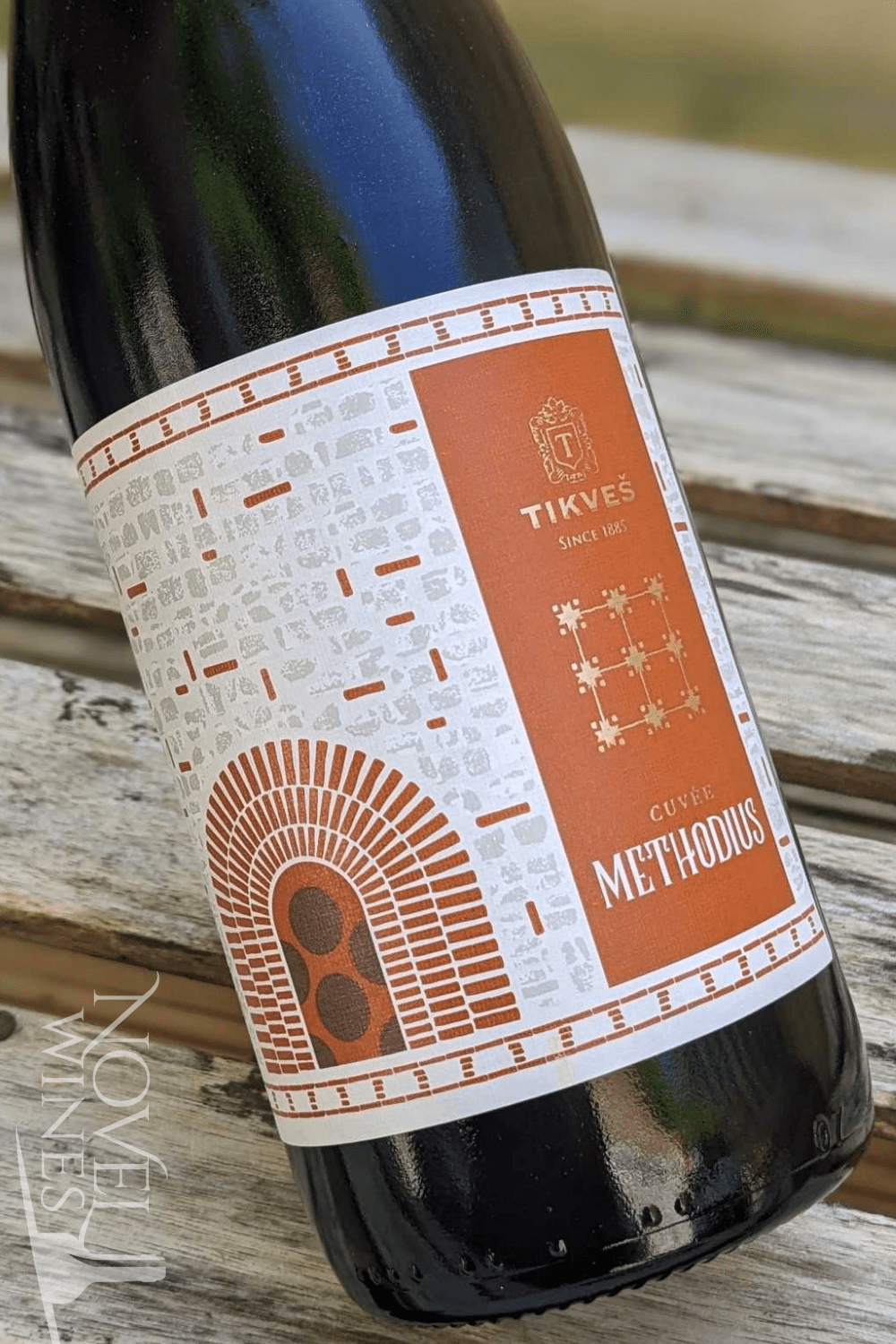 Tikves Cuvee Methodius Vranec 2021, North Macedonia
FREE UK DELIVERY
When you spend £75 or more.
Buy your Novel Wines with confidence.
The team at Novel Wines have worked hard to select every product for its quality, whatever the price. If you're not happy with a purchase then let us know and we'll make good on it. It's part of our Taste Guarantee.
Vibrant, inky-coloured red wine full of silky-smooth dark fruits.
Tikves Cuvee Methodius is a dry red wine from Tikves, Republic of Macedonia. It's a blend of Vranec (90%) and Merlot (10%) with 14.0% abv.
✓ Suitable for Vegans.
You'll like this if you like... (needs adding)
Vranec (pronounced Vran-ash) means 'strong, powerful horse' and is celebrated for its opulence. Locally, it is known as the 'black wine'. The vines for the Cuvee Methodius blend are planted on a mixture of sites, primarily hillside plots with south-easterly orientation. The soils are well-drained and naturally encourage high yields, so green harvesting is practised - whereby they manually reduce yields - to preserve quality. The final wine is bottled with minimal sulphur and is an inky-coloured fresh red wine. It bursts with vibrant blueberry and blackberry aromas. Silky-smooth with flavours of black fruits, hints of cocoa and juicy plum, with fine tannins and a hint of bramble leaf on the finish.
Tikves Cuvee Methodius features in our our Great Value Mediterranean Reds Case. Buy it here.
About Tikveš Winery | Grapes Dictionary
Food pairing
Pairs beautifully with: BBQ lamb, smoked meats, game pie, beef stew or sweet potato topped with chilli.
Cheese pairing: Wyfe of Bath or Comte.
Choose options