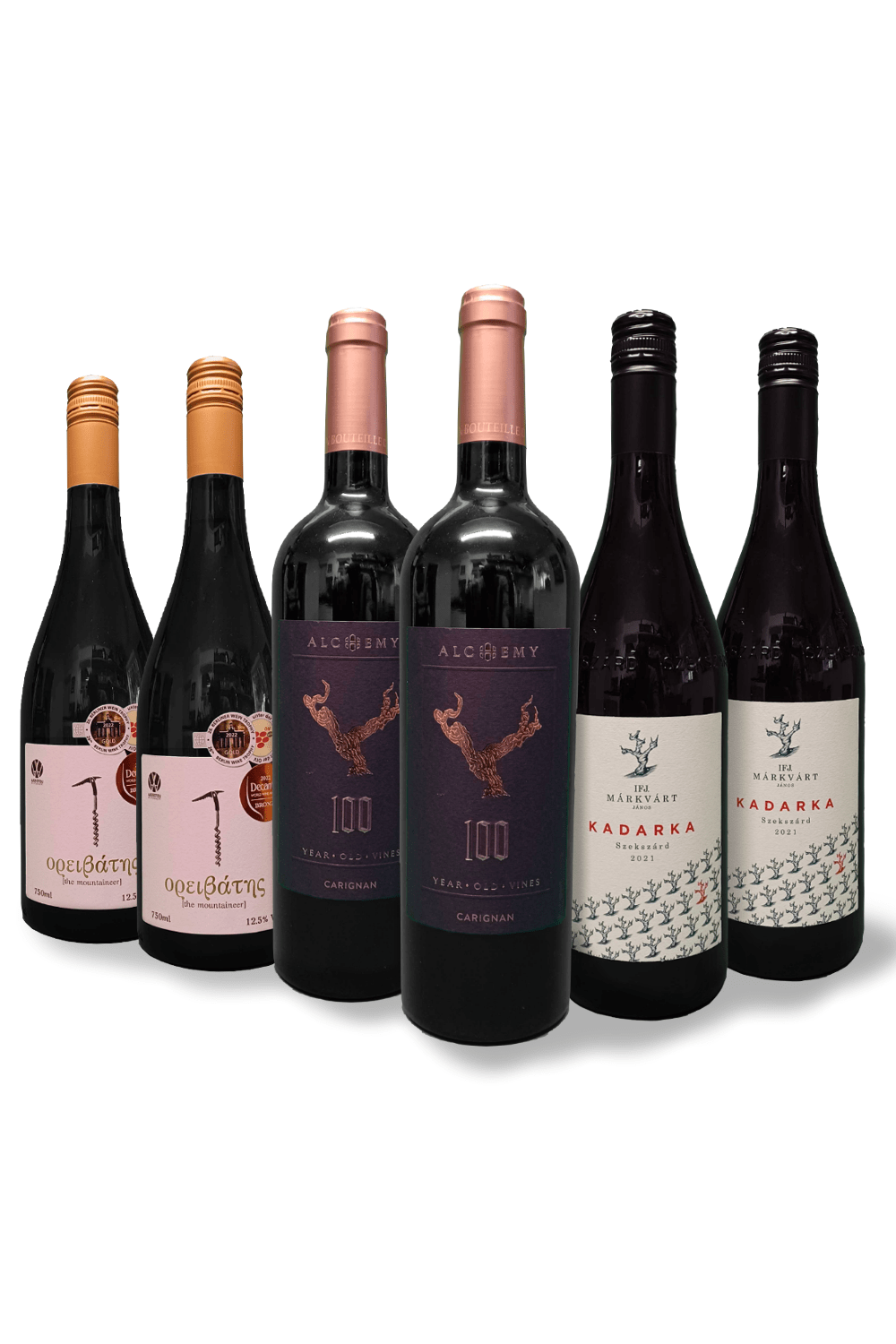 NEW! Our deal on Old Vine Wines - Six Bottle Mixed Case Offer
FREE UK DELIVERY
When you spend £75 or more.
Buy your Novel Wines with confidence.
The team at Novel Wines have worked hard to select every product for its quality, whatever the price. If you're not happy with a purchase then let us know and we'll make good on it. It's part of our Taste Guarantee.
A mixed case of red and white bottles made from old vines that fans of complex wines will savour! 
Gnarled, intense, concentrated and complex are all ways to describe old vine wines. These are wines made from grapes grown on vines that, through careful winemaking and cultivation, have long outlived the normal lifespan of a vine. With a lower yield they produce top quality, lush wines that are intensely fruity. 
Alchemy's parcel of 100+ year old Carignan vines create a deeply coloured red with a fresh nose of blackcurrant, thyme and mint with intense red fruits, crushed berries, dark chocolate cocoa, treacle toffee, pepper and a long finish. 
Hungary's Markvart is a summery red full of red berry and spice flavours from old bush vines that are bathed in sunlight.
Finally, the old vine Savatiano from Vassiliki Akriotou is a white with an intense, aromatic bouquet of peach, quince, vanilla and Turkish delight and a finish of pepper, ginger and wild mint. Delicious! 
You'll receive:

2 x Alchemy 100 Year Old Carignan, France (RRP £15.99 each). Rich red with summer pudding berry fruits, vanilla and cocoa. This wine is sourced from a special parcel of over 100-year-old vines in Pays D'Oc.
2 x Akriotou 'Orivatis' Old Vine Savatiano 2021, Greece (RRP £12.99 each). Silky white wine with notes of peach, quince, vanilla. Grapes grown 300m above sea level in the single vineyard 'Plataies' on 45 year old vines.
2 x Markvart Old Vine Kadarka 2020, Hungary (RRP £17.49 each). Light, bright and fruity Kadarka brimming with red berries, partly made from 100 year old vines.
RRP £92.94, yours for £81.99.
Please note, the wines in this case are subject to availability. From time to time we may need to switch out one or two of the wines. We will always let you know prior to sending you the wine.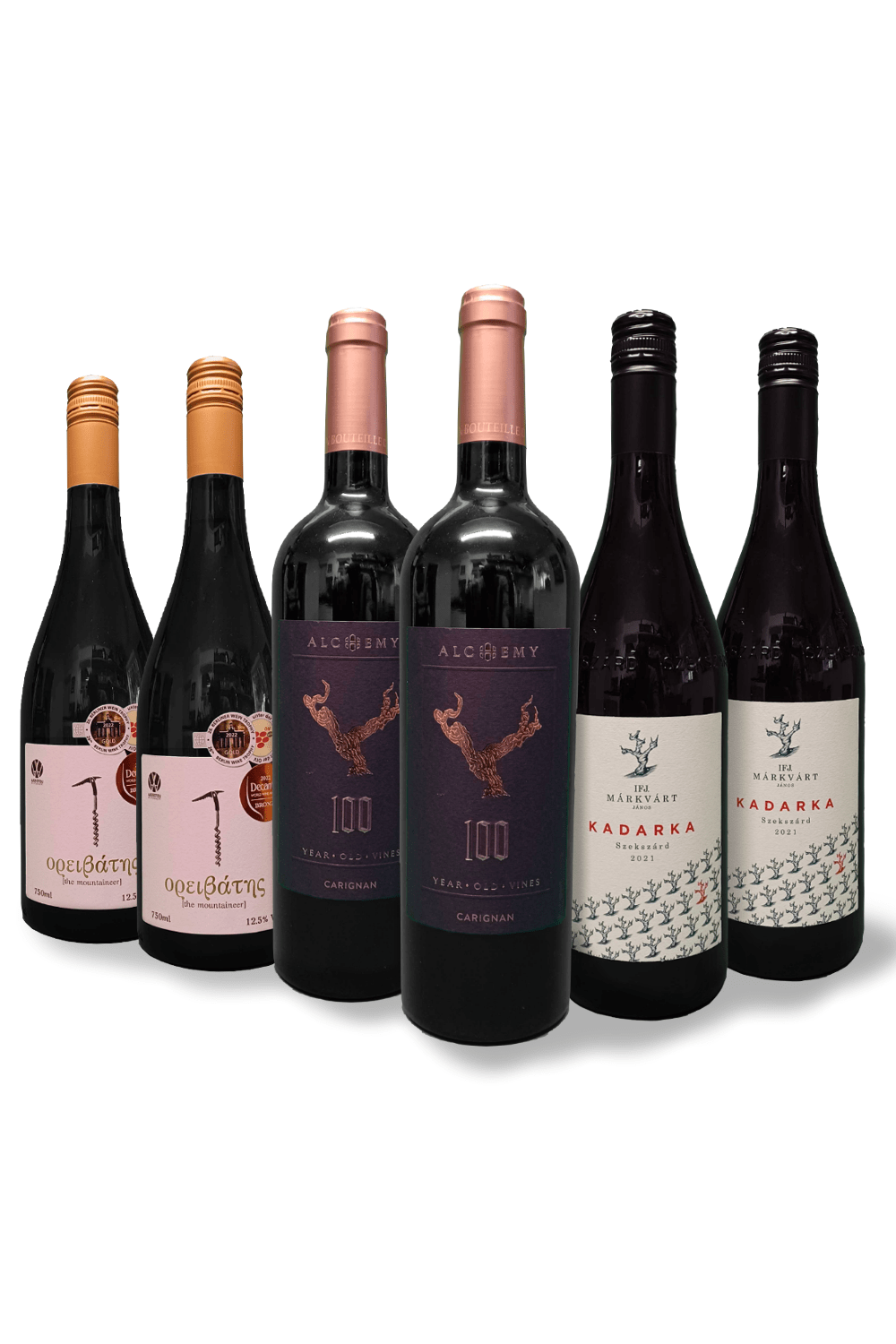 NEW! Our deal on Old Vine Wines - Six Bottle Mixed Case Offer
Sale price

£81.99
Regular price

£92.94
Choose options